One big giant omelette sliced like a tart.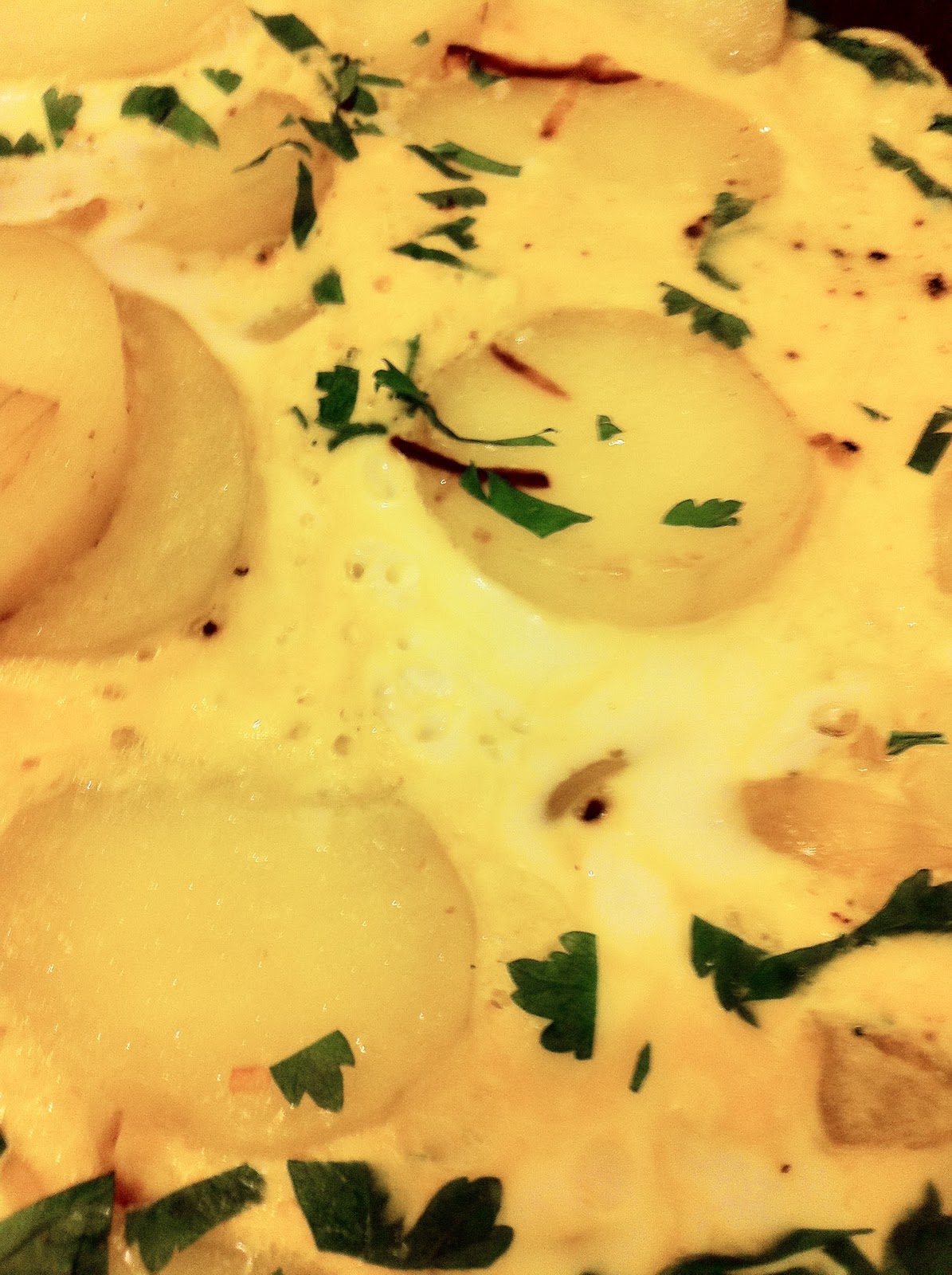 Tortilla Espagnole
4 potatoes
6 eggs
3 cloves garlic
1 onion
4 tbsp (càs) olive oil
1 tsp (càc) fresh chopped parsley
Salt, Pepper
Choose white skinned potatoes, they keep their shape better after being cooked, some brown skinned potatoes crumble and loose their shape too easily. Peel the potatoes. Cut thick slices about 1 cm thick and boil them for 5 minutes.
Meanwhile in a large shallow saucepan heat the oil and add the sliced onions and crushed garlic.
When they're soft add the potato slices. Allow them to cook together for about 10 minutes, you do not want the potatoes to brown, so keep them moving.
Beat the eggs with the salt and pepper and parsley, and pour this mixture over the potatoes. Cover and allow to cook at medium heat for 20 minutes.
Slide the tortilla to a plate, cut like a pie and serve hot or cold on a bed of leafy green lettuce drizzled with Mamie's Dressing. Or cut into cubes and poke with toothpicks to serve as a starter!